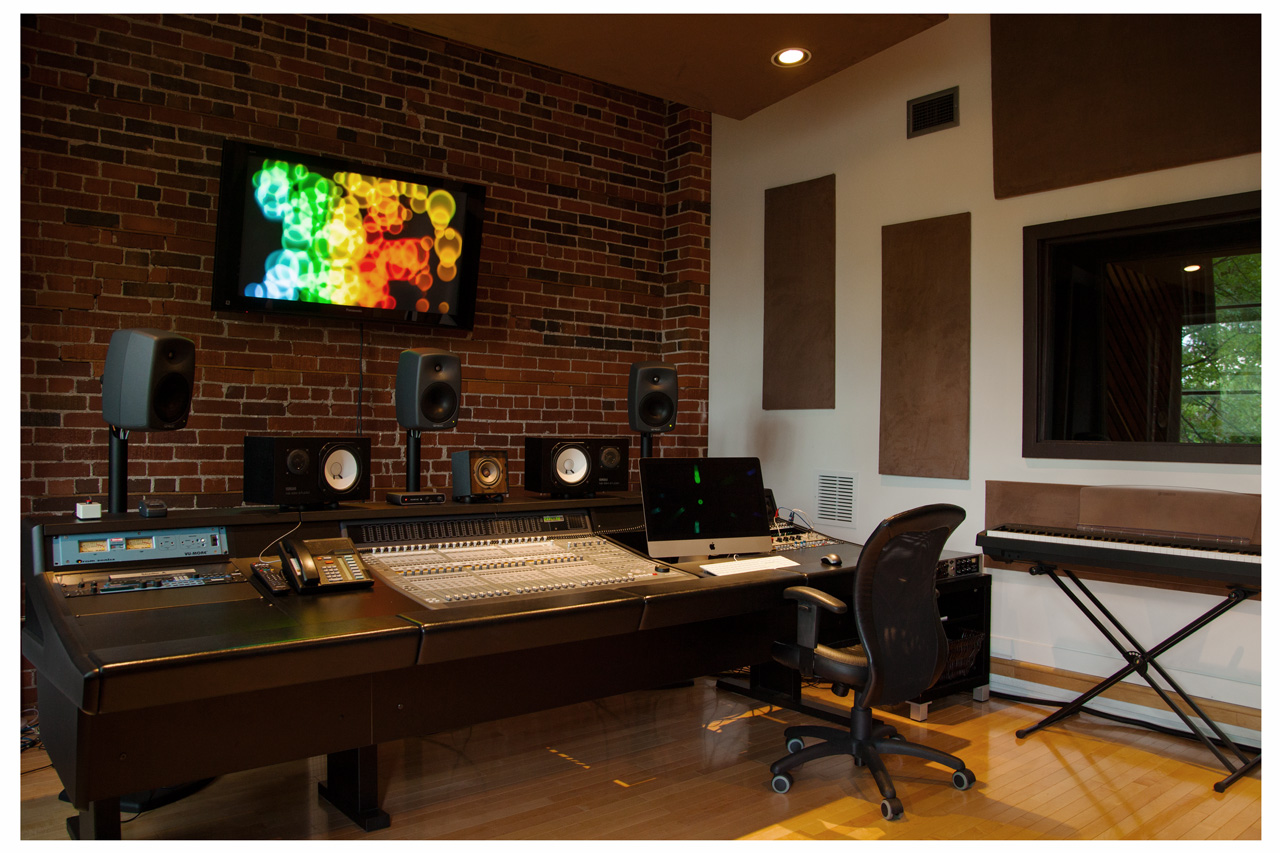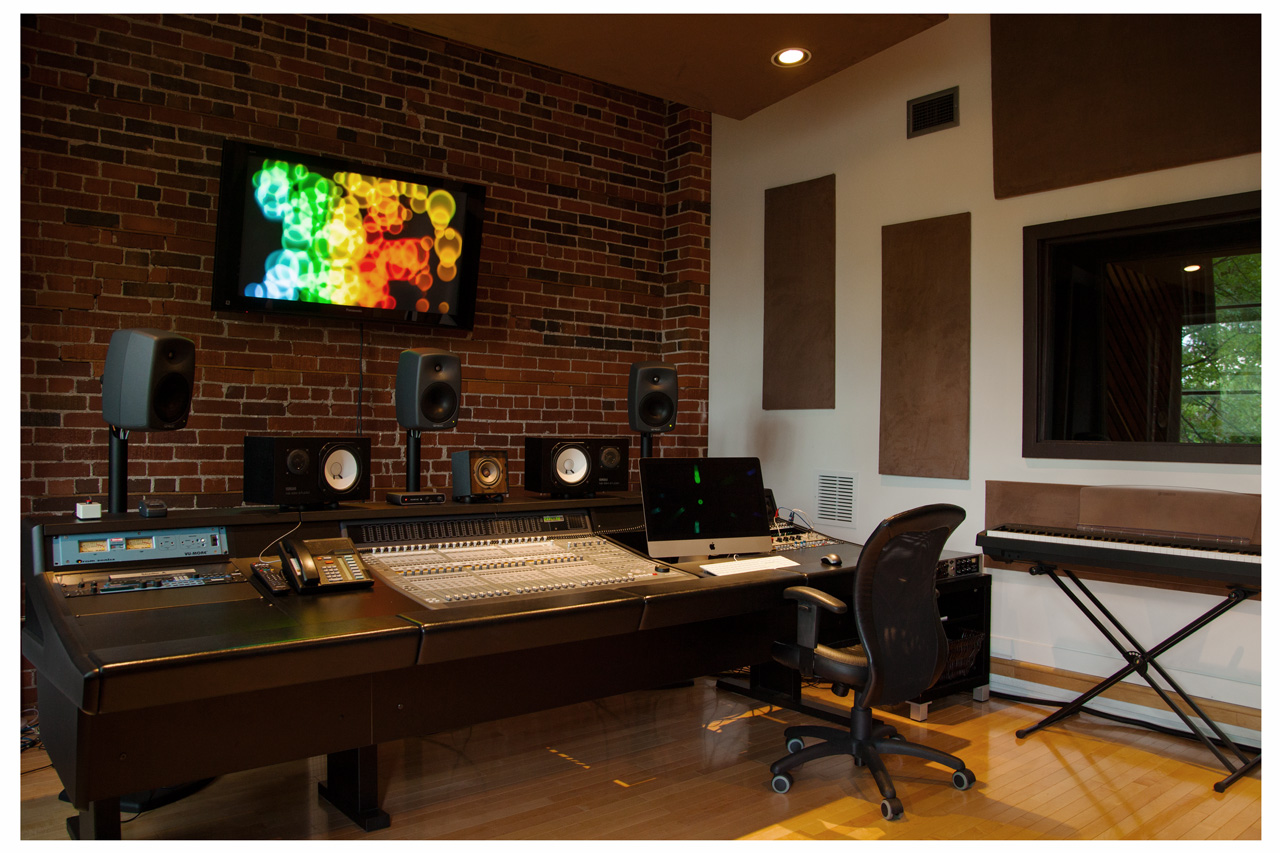 Studio A
Syndicate Studio A features a 75 inch TV monitor and a fantastic sounding voice booth. There is a fine selection of large capsule and pencil microphones for excellent voice over and ADR recording. We use Source Connect to patch talent from around the globe. Syndicate records and mixes: voice, music, sound design, and Foley in ProTools HD and mixes in Stereo, 5.1 and 7.1.
Studio A
Room for clients to relax without leaving the Studio!
Studio B
Syndicate Studio B is fully equipped with ProTools and Final Cut Pro for mixing and editing sound and video.
Patio
Check out the rooftop patio and take in Toronto's Film District from the top!